The 24th edition of the Sussex Profile, a joint effort by the Sussex County (Delaware) government and Independent NewsMedia Inc. to highlight the county's economic progress, showcases Crystal Steel Fabricators this year. "Sussex Profile 2020" includes a feature article with comments from Frank Bardo, Vice President of Operations, and photos of several Crystal Steel projects and the Delmar, Delaware shop. Crystal Steel welder/fitter Salvador Morales is shown hard at work on the cover of the publication. This year's publication was unveiled at a luncheon in Georgetown.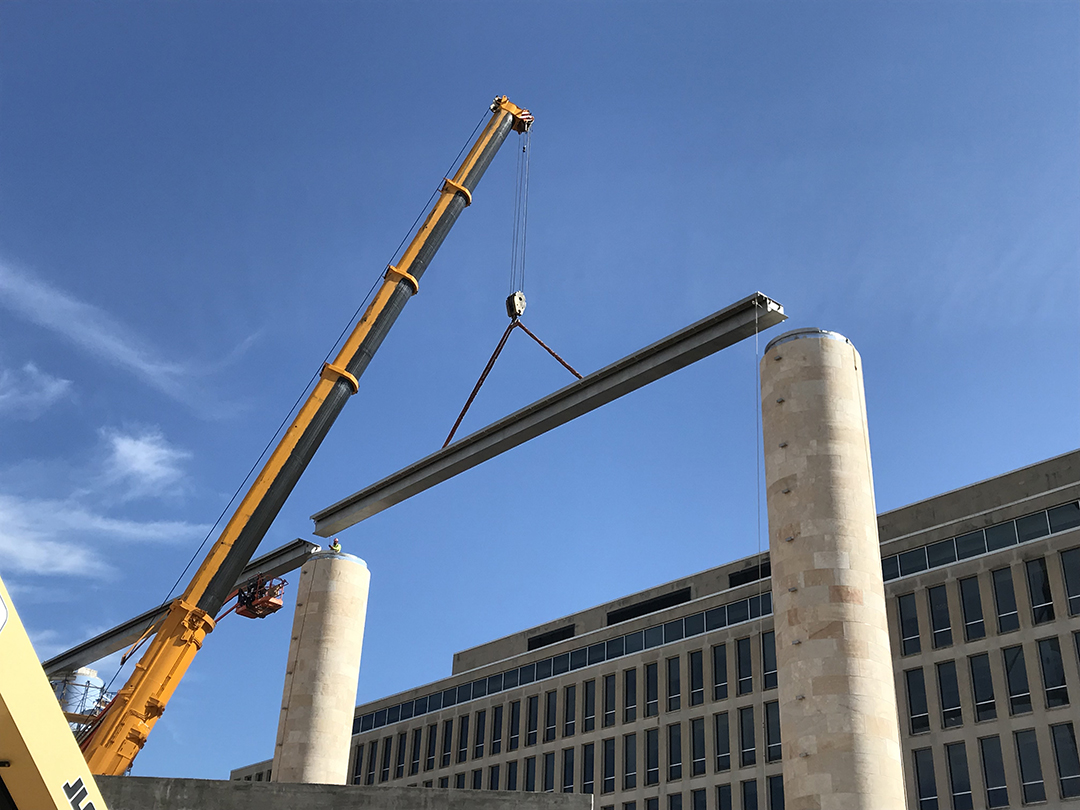 Read about one of Crystal Steel's most visible and unique projects in Washington, D.C.
See how it all came together...